As the owner of a late model Subaru I was looking for an alternative to paying the often exorbitant dealership service prices.
I have found the team at Rockingham Auto Repairs to be extremely professional with all services completed on time, and my car left in a pristine manner.
We now choose to get all our vehicles serviced by Barry and his team.


Jane Golding, Halls Head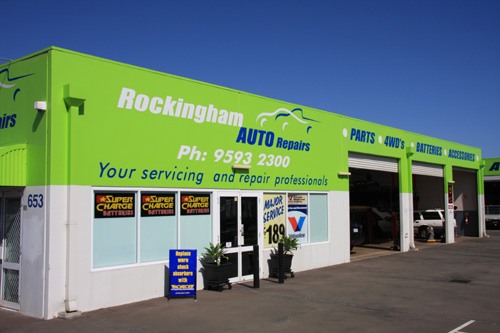 We have been using Rockingham Auto Repairs for 4 years now. We keep returning all our vehicles because of the outstanding friendly service, competitive pricing, excellent servicing and it's so easy to get to the workshop.
Neil and Maree Gooch
Over the past 4 years, we have had all of our vehicles, both domestic and commercial serviced by Rockingham Auto Repairs. We have found their staff to be most courteous, informative and efficient at all times. Their mechanical expertise has helped us on several occasions. We would recommend them to anyone who is in need of vehicle servicing and repairs.

Tom & Kaye Kelly



Call NOW on (08) 9593 2300 for fast friendly service or to make an online booking enquiry Click Here